Topfeeders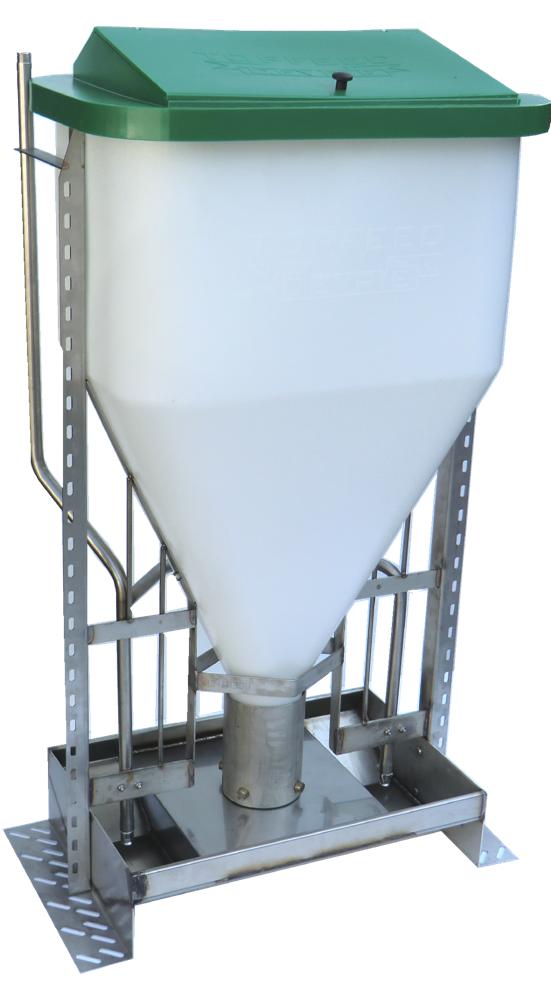 Topfeed
The Topfeeder is made of impact-resistant plastic and high-quality stainless steel. The Feeder is available
as a piglet and fatteners version, with or without interconcenting pipe, with or without edges in the trough.
A pig has the natural characteristic of wanting to dig up food, taking in the food with the lower jaw lying to the rear. In the development of the Topfeeders this property has been taken into account. The feeding trough is shaped to prevent food loss. Also, the feeding table is shaped so that no water remains on it.
The container has a capacity of 140 liters and is asymmetrically shaped. Due to its shape the blocking of
feed is avoided. In recent years, the animal groups have become larger. For this reason, the duo-automat has been developed. Its sturdy construction is in no way inferior to that of the stand alone feeder.
It was only the feed content and the feeding place offer increased.