Twin pipe heating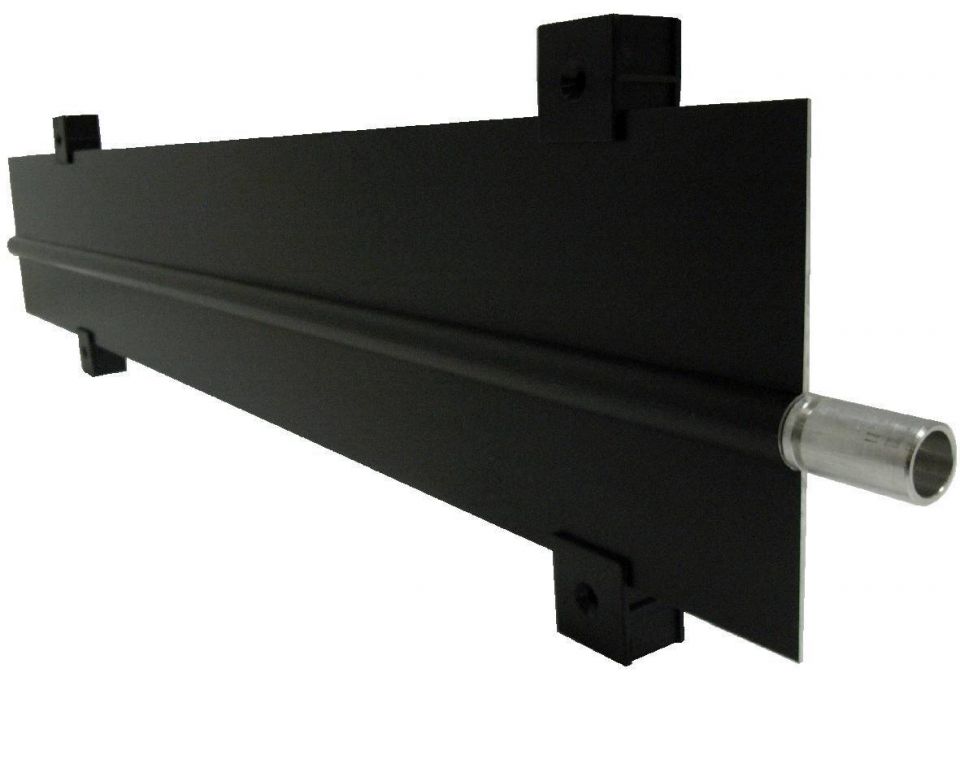 The Devriecom twin tube is an aluminium heating tube with two wings. Hot water is
pumped through the tube and the tube and its wings become warm. The twin tube has
been developed to be as efficient as possible. The wings have been made uneven for this.
The upper wing is longer than the lower one, because heat rises more easily than it
goes down. The twin tube is also anodised black, this also ensures that it has a better
heat output. In the table below you can see what the colour does for the heat output.

The heat output of our twin tube is:
200 ... 250 W / m at 70 degrees water temperature.
140 ... 175 W / m at 50 degrees water temperature.
Depending on the ambient temperature and air movement
around the twin tube.


The twin tube is corrosion resistant black anodised and scratch resistant. Standard lengths are 6.85 meters and can be cut to each size simply and without loss. With several plug nipples with double O-rings, a secure and simple connection can be made. With the plastic mounting block, the assembly is quick and stable. With this method of assembly, cleaning is child's play and hygiene is guaranteed.